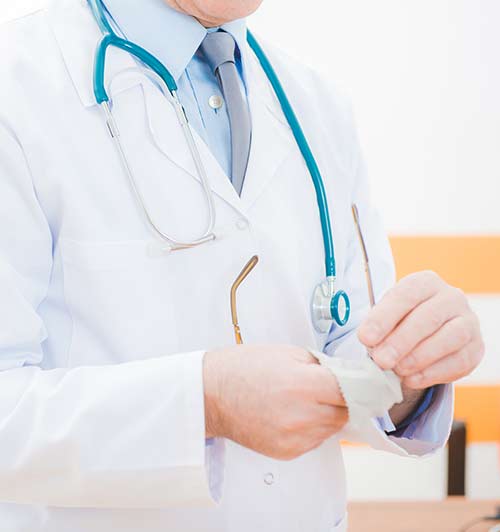 Dr. Reginald Archibald - Rockefeller University Hospital
Madison Square Boys Club:  A number of our clients met Dr. Reginald Archibald through the Madison Square Boys Club, and we have learned that he sexually abused children at the Boys Club.  You can read a New York Post story about our clients and an interview with one of our attorneys by clicking here.  We are actively investigating what the Boys Club knew about Dr. Archibald, and we have asked it to share what it knows about him.  If you met Dr. Archibald through the Boys Club, or have information regarding his role at the Boys Club, please contact us.
Update on Photographs:  We have formally requested Rockefeller University Hospital return the photographs Dr. Archibald took of our clients, or explain what it has done to try to find them.  Some of our clients and attorneys were interviewed about our efforts.  You can read some of the news coverage here and here.
We represent approximately 150 former patients of Dr. Archibald who allege they were sexually abused by him under the guise of "treatment," and we have interviewed many more.  If you or someone you love was a patient of Dr. Archibald, please contact us for a confidential consultation.  There is no charge for speaking with us.
We highly recommend that you speak with us to learn your legal rights before you contact Rockefeller University Hospital or its defense law firm that has sent letters to his patients.  You do not have to talk with the University's defense attorneys to obtain your medical records.  Speak with us to learn your rights.  
On October 5, 2018, the Rockefeller University Hospital released a statement regarding "inappropriate conduct" he engaged in during patient examinations. The hospital acknowledged the conduct and "deeply regret[s] pain and suffering caused to any of Dr. Archibald's former patients." Dr. Archibald studied "childhood growth and maturation."
Below is a copy of the text from the University's statement, followed by a copy of the letter that the University's lawyers sent to some of Dr. Archibald's former patients.  We are attorneys who represent abuse survivors.  We do not represent the University, Dr. Archibald, or any institution that allowed children to be abused.  You can learn more about us by clicking here, and you can contact us for a free, confidential consultation by clicking here.
DR. ARCHIBALD'S ASSIGNMENTS
| PLACEMENT | CITY/STATE | DATE(S) |
| --- | --- | --- |
| Rockefeller University Hospital | New York, NY | 1940..1946 |
| Rockefeller University Hospital | New York, NY | 1948..1980 |