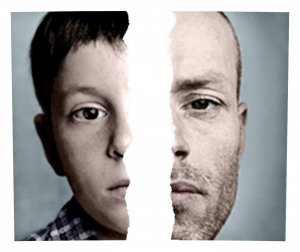 The lawyers featured on this website have a wide-range of experience helping hundreds of abuse survivors with claims against the Catholic Church, the Boy Scouts, the Mormon church, schools, and other youth-serving organizations that failed to protect their clients from sexual predators.  Some of the lawyers are licensed in New York, with offices in New York City, while others are licensed in other states but are willing to jointly represent abuse survivors in New York given their experience helping people in other states.
On August 14, 2019, our clients filed some of the first lawsuits in New York under the Child Victims Act, including cases against the Catholic Church, the Boy Scouts, Rockefeller University, and other institutions.  Over the next two years, we filed and pursued hundreds of claims against those entities and others in state court and in federal bankruptcy court, including the bankruptcies of the Boy Scouts, the Diocese of Rockville Centre, the Diocese of Buffalo, the Diocese of Rochester, and the Diocese of Syracuse.
Can I Still File a Claim?  The Child Victims Act gave survivors of childhood sexual abuse in New York a two year "window" to file a claim for the abuse they suffered regardless of their current age.  That window closed in mid-August 2021.  We do not know if the New York Assembly will re-open the window, but it still may be possible for some abuse survivors to pursue their claim.  Please contact us to learn your options, including the possibility of trying resolve your claim without litigation.
The Boy Scouts' Latest Proposal Raises Serious Concerns for Abuse Survivors:  On July 1, 2021, the Boy Scouts announced a new proposal that would allow the Boy Scouts and their local councils to pay around $850 million to approximately 82,500 abuse survivors.  While $850 million may sound like a lot of money, such a settlement would result in abuse survivors receiving an average of around $10,000 from the Boy Scouts and their local councils.  Such compensation would be on the low end of how much has been paid in prior sexual abuse bankruptcies, if not the lowest by a wide margin.  Moreover, the Boy Scouts recently disclosed that the local councils have more than $1.8 billion in unrestricted net assets that could be available to pay abuse survivors, but the councils are collectively paying just $600 million.
If you filed a claim in the Boy Scout bankruptcy, and if you are represented by an attorney, please ask the attorney if they support this proposal, and if so, why they support it.  We and other law firms are going to demand that the Boy Scouts be transparent and tell abuse survivors how much each council is contributing, and if they are not contributing all of their unrestricted net assets, why not.  Abuse survivors deserve to know this very basic information before they decide whether to vote "yes" or "no" regarding this latest proposal.  If your attorney has questions, please ask them to contact us.
Boy Scout Claim Numbers in New York:  On March 11, 2021, the "Tort Claimants Committee," which is a committee of abuse survivors appointed by the bankruptcy court to represent the interests of all abuse survivors, published a report that details the approximate number of claims filed in each state, the number of claims filed against each local council, and the number of claims filed against each chartering organization.  Please click here to view the report and learn more about it, including the approximately 5,178 claims that have been filed that allege abuse in New York.
Diocese of Rockville Centre Files for Bankruptcy:  On October 1, 2020, the Diocese of Rockville Centre filed for bankruptcy.  We have helped hundreds of abuse survivors pursue claims in other Catholic bankruptcies, including the current Dioceses of Buffalo, Rochester, and Syracuse.  The bankruptcy does not mean abuse survivors will receive no compensation from the Diocese of Rockville Centre — the bankruptcy simply puts a "pause" on the current lawsuits against the Diocese while a bankruptcy judge decides a fair way to use its assets to compensate abuse survivors and others.  We have put together a "frequently asked questions" based on our experience in other cases, which you can read by clicking here.
News Coverage of our Clients and Attorneys
You can watch or read about some of our client's stories, as well as interviews with some of our lawyers.  Our clients who are featured in these stories chose to come forward and share their experiences.
Boy Scout Perversion Files:  We represent dozens of people who survived sexual abuse by Scout leaders in New York and other states.  You can hear some of their stories by clicking here.
Some of our attorneys obtained the Boy Scouts' "ineligible volunteer" / "perversion" files almost two decades ago and we have used them in many cases.  You can read the files for New York by clicking here.  Please know that these files are not "new" so any recent reports claiming they are "new" is not accurate.  Please also know the files are not complete — they are missing more than a decade of files in more recent years, and the Boy Scouts had a long policy of destroying files after people were deceased.  We have represented many abuse survivors who were abused by Scout leaders who were not in the files.  Please contact us if you want to learn more.
Story Regarding Religious Orders:  Some of our clients recently chose to share their stories about sexual abuse involving religious orders.  The articles include interviews with Michael Pfau, one of the attorneys featured on this website who has represented abuse survivors across the country.  You can watch one of the stories by clicking here and you can read another one of the stories by clicking here.
Update Regarding Dr. Reginald Archibald:  Please visit this page for an update regarding Dr. Reginald Archibald, Rockefeller University Hospital, and the Madison Square Boys Club.  We represent approximately 200 of his former patients who allege he sexually abused them under the guise of "treatment."  We highly recommend you contact us before talking with the University or its defense lawyers so you know your rights.  You do not have to speak with a defense attorney to obtain your medical records.  We are working to obtain our client's medical records, including any photographs that Dr. Archibald took of them.  You can read about our efforts here and here.
When a child survives abuse by someone in a position of trust and authority, the resulting harm and damage can last a lifetime.  We are attorneys who can help survivors of childhood sexual abuse, and we understand that many child abuse survivors do not realize they are suffering until much later in life.
Why Contact Us?
The New York lawyers featured on this website want to help abuse survivors understand their options, including whether they may be able to bring a claim against those who allowed or enabled their abuse to happen.  In order to help in that effort, they have teamed-up with lawyers from other states who have significant experience helping abuse survivors, including claims against the Catholic Church, the Boy Scouts, the Mormon Church, and other youth-serving organizations.