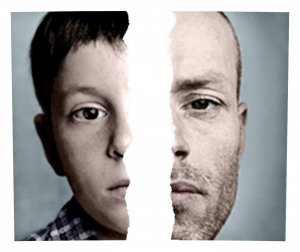 Boy Scouts of America Bankruptcy — Information for for Abuse Survivors:  The Boy Scouts of America have filed for bankruptcy.  We represent many people with claims against the Boy Scouts, including dozens whose lawsuits resulted in the bankruptcy filing, and we will be actively involved with the bankruptcy process.  Please click here to learn more about what the bankruptcy means for abuse survivors, including how to protect your legal rights and information on compensation.  Learn more now.
Interviews Regarding the Boy Scouts Bankruptcy:  Some of our clients have decided to speak out regarding the Boy Scouts bankruptcy and what it means to them.  Our lawyers have also been featured in a number of news stories about the bankruptcy because of our long history of helping Boy Scout abuse survivors and our work in a large number of the Catholic bankruptcies.  You can read or watch some of the stories by clicking on the links below:
The Child Victims Act Gives New Rights to Abuse Survivors!!  The Child Victims Act went into effect on August 14, 2019.  The new law provides all abuse survivors, regardless of their current age, one year to file a claim for the abuse they suffered.  The law also extends the statute of limitations for some claims, but the one year "window" to file a claim applies to all abuse survivors.
First Lawsuits Filed:  On August 14, 2019, our clients filed some of the first lawsuits against the Catholic Church, the Boy Scouts, Rockefeller University, and other institutions, while other clients have waited to file suit with the hope the defendants will now engaged in meaningful settlement discussions.  Please contact us to learn your legal options, including filing a lawsuit or trying to resolve your claim informally without litigation.
The one-year window could be significantly shortened if a defendant, such as a Diocese or the Boy Scouts, files for bankruptcy.  If you or someone you love was abused, the time to act is now.  Please contact us to learn about your options as the time to file a claim may be limited.  We only represent abuse survivors, not the Catholic Church, not the Boy Scouts, and not institution who enabled abuse.
About Us:  The lawyers featured on this website have a wide-range of experience helping abuse survivors, including some who have represented hundreds of abuse survivors with claims against the Catholic Church, the Boy Scouts, the Mormon church, schools, and other youth-serving organizations that failed to protect their clients from sexual predators.  Some of the lawyers are licensed in New York, with offices in New York City, while others are licensed in other states but are willing to jointly represent abuse survivors in New York given their experience helping people in other states.
If you are an adult survivor of childhood sexual abuse, you may just now be in the process of starting to understand how the abuse has affected your life.  You may have also recently learned that someone you trusted failed to protect you and allowed the abuse to occur.  Sadly, you are not alone, but we are here to help you understand whether you have legal options to seek redress for the harm you suffered.  Please contact us today for a free, confidential consultation.
News Coverage of our Clients and Attorneys
You can watch or read about some of our client's stories, as well as interviews with some of our lawyers.  Our clients who are featured in these stories chose to come forward and share their experiences.
Boy Scout Perversion Files:  We represent dozens of people who survived sexual abuse by Scout leaders in New York and other states.  You can hear some of their stories by clicking here.
Some of our attorneys obtained the Boy Scouts' "ineligible volunteer" / "perversion" files almost two decades ago and we have used them in many cases.  You can read the files for New York by clicking here.  Please know that these files are not "new" so any recent reports claiming they are "new" is not accurate.  Please also know the files are not complete — they are missing more than a decade of files in more recent years, and the Boy Scouts had a long policy of destroying files after people were deceased.  We have represented many abuse survivors who were abused by Scout leaders who were not in the files.  Please contact us if you want to learn more.
Story Regarding Religious Orders:  Some of our clients recently chose to share their stories about sexual abuse involving religious orders.  The articles include interviews with Michael Pfau, one of the attorneys featured on this website who has represented abuse survivors across the country.  You can watch one of the stories by clicking here and you can read another one of the stories by clicking here.
Update Regarding Dr. Reginald Archibald:  Please visit this page for an update regarding Dr. Reginald Archibald, Rockefeller University Hospital, and the Madison Square Boys Club.  We represent approximately 200 of his former patients who allege he sexually abused them under the guise of "treatment."  We highly recommend you contact us before talking with the University or its defense lawyers so you know your rights.  You do not have to speak with a defense attorney to obtain your medical records.  We are working to obtain our client's medical records, including any photographs that Dr. Archibald took of them.  You can read about our efforts here and here.
When a child survives abuse by someone in a position of trust and authority, the resulting harm and damage can last a lifetime.  We are attorneys who can help survivors of childhood sexual abuse, and we understand that many child abuse survivors do not realize they are suffering until much later in life.
Why Contact Us?
The New York lawyers featured on this website want to help abuse survivors understand their options, including whether they may be able to bring a claim against those who allowed or enabled their abuse to happen.  In order to help in that effort, they have teamed-up with lawyers from other states who have significant experience helping abuse survivors, including claims against the Catholic Church, the Boy Scouts, the Mormon Church, and other youth-serving organizations.