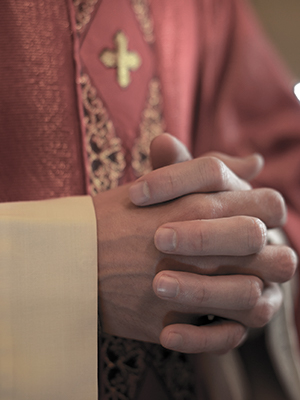 Richard J. McCormick
Father McCormick has faced numerous allegations of sexual abuse of minors.  In 2014, he was convicted for raping a young boy in the early 1980s and was sentenced to 8-10 years in prison.  McCormick was convicted of five counts of child rape.
Others have similarly accused McCormick of sexually abusing them as children, with at least five individuals alleging that McCormick molested them while he worked at Salesian facilities in Massachusetts in the 1960s and 1970s.
Father McCormick, sometimes referred to as Father Mac, worked all over the country, including New York, Florida, Massachusetts, and Louisiana.  He even served as the former Provincial of the Salesian Brothers of Don Bosco for the Eastern United States.
McCormick reportedly resigned from teaching at St. Petersburg Catholic High School in Florida after a female student complained that McCormick kissed her.  Following his resignation, McCormick was allegedly serving as Director of the Marian Shrine in Stony Point between 2005 and 2009, when he is said to have been suspended from public ministry.